Building a sustainable future
Sustainability is at the centre of everything we do
We want our guests to experience sustainability in action throughout their stay and leave with an appreciation of how we can all minimise our impact on the environment and enhance and protect our surroundings.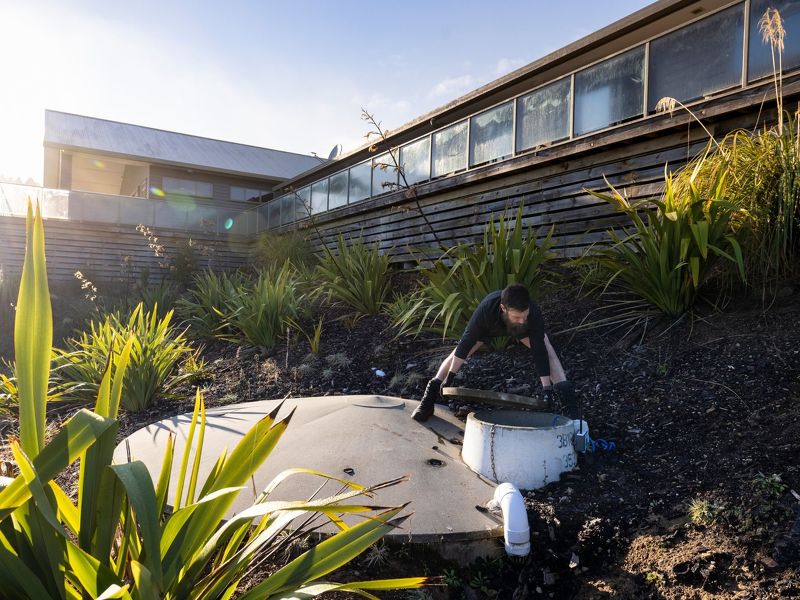 Sustainable by design
When we designed the Timber Trail Lodge, it was essential to build in such a way to ensure minimal impact on the environment and low resource use.
This runs from the architecture and fitting into our surroundings, through to building materials and working with local builders and suppliers.
Minimising our impact
Water - our most valuable resource
We have a number of practices in place to minimise our water use. This doesn't mean going without. Our showers are designed to minimise use, so you can still enjoy a hot a shower after your ride.
Our water comes from rainwater from our roof, supplemented by an on-site spring. We have particle and UV filters to ensure our water is 100% pure and clean. Our wastewater is treated on site with a fully biodynamic waste water system and dipper field.
We do not offer laundry facilities for our guests biking gear.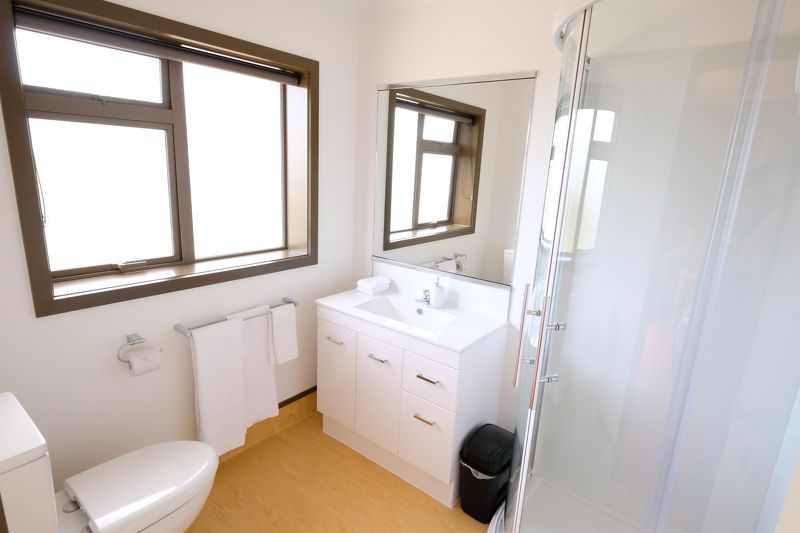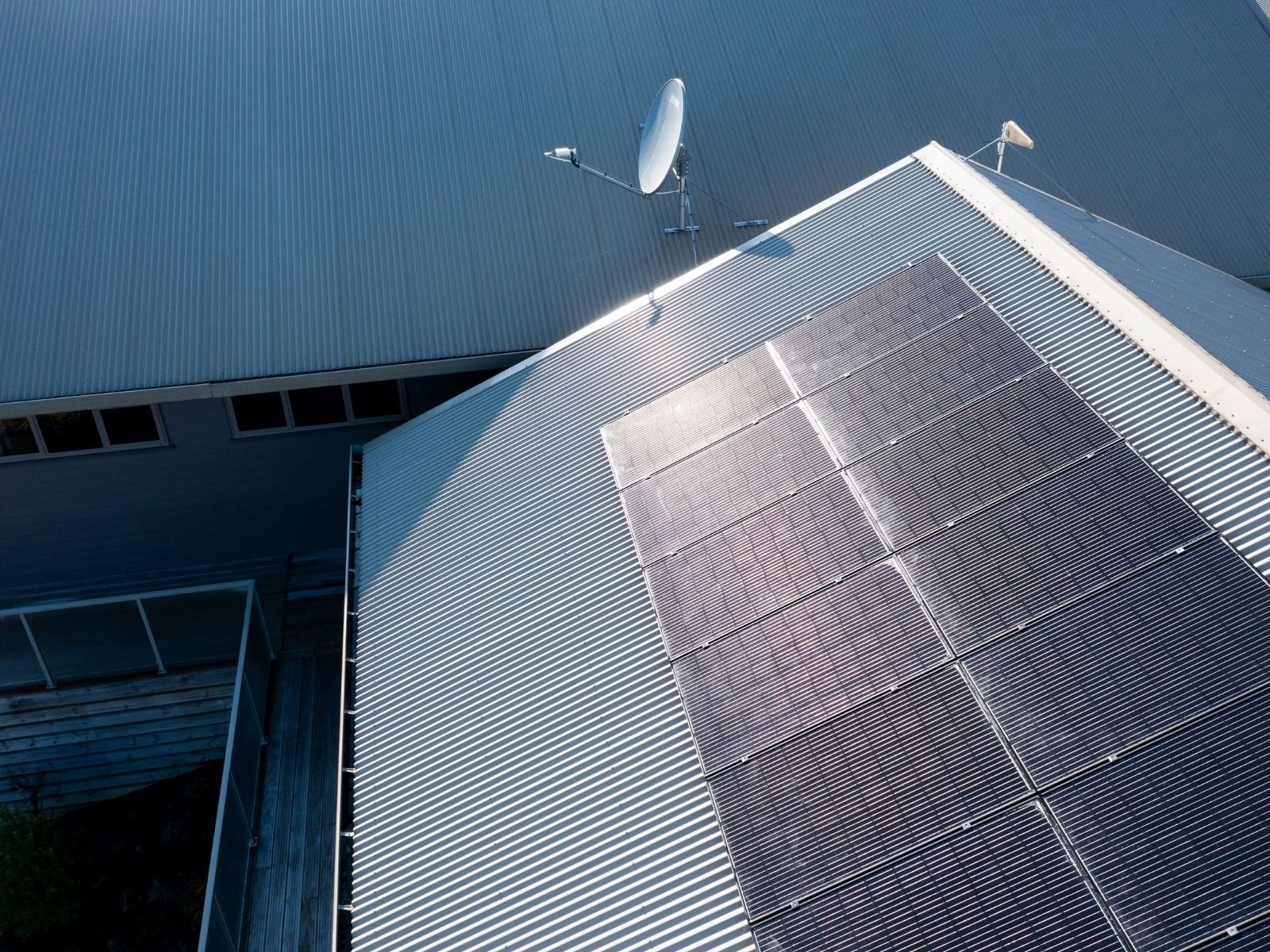 Powered by nature
The solar panels on our roof can generate up to 95% of our electricity depending on the weather.
We have a diesel generator as back-up to ensure your comfort whatever the weather, and we offset these carbon emissions.
Quality insulation and double glazing make the lodge energy efficient to heat, and ensure you have a comfortable stay.

Managing our waste
Reduce, reuse, recycle
Our waste management initiatives are based around sustainable purchasing decisions.
We reduce the amount of waste we generate by choosing products with less packaging or recyclable options.
We separate and recycle what we can, and our food waste is given to local pig farms.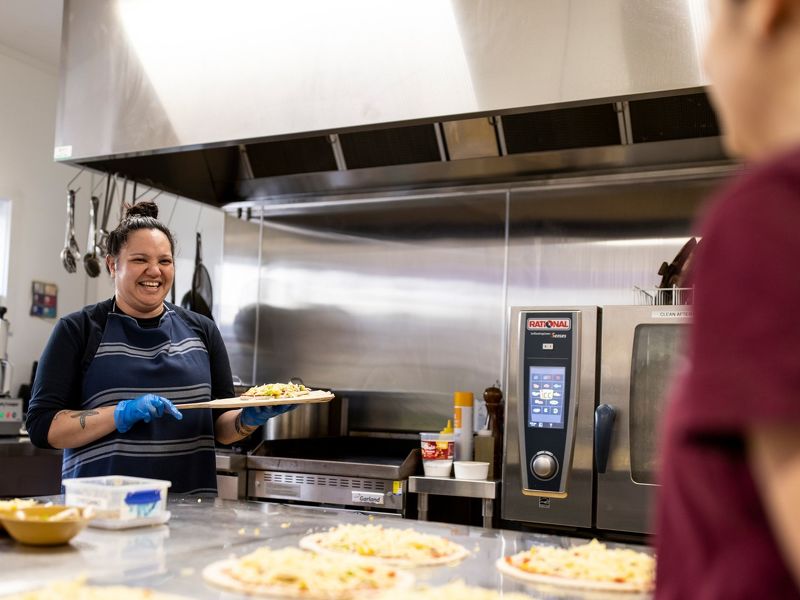 My family and I thoroughly enjoyed our stay at the Timber Trail Lodge. The lodge is completely off the grid while still being modern, comfortable and welcoming. The food was outstanding and the staff were friendly and helpful. I would highly recommend the lodge to those seeking nature and/or adventure getaways!
Natalie R
The whole team went out of their way to make us feel welcome. Great food and endless tea! Accommodation was comfortable. Worked seamlessly with the Timber Trail Shuttles before and after the trip. Thank you!
Lucy - Aug 2021
We were well looked after. The team at the lodge were friendly and knowledgeable. The food was AMAZING and a real highlight for our always-hungry teenage sons. Lovely accommodation. Very informative commentary via Rob and great service from the bike hire/shuttle team. Top it off with stunning scenery and loads of fascinating history. A must do for families
Nikki J - July 2021
Great weekend doing the Timber Trail, 2 nights at the Timber Trail Lodge worked perfectly. Fantastic local knowledge and stories from Rob in the shuttle, Kia Ora Rob! Accommodation is superb, clean and comfortable rooms, great food after a good days MTB riding and a beer or 2 from the bar. Locally owned and operated with great stewardship of local environment and land. Thoroughly recommended!
Rob d - May 2021
Fantastic rooms, beautiful place and very helpful and friendly staff and fantastic food, catered for dairy free with ease and care. Beautiful setting and loved the beanbag on the deck. Loved everything. Thanks team Timber Trail Lodge.
Wendy
Loved this place. Family of 6 adults had a ball. Everything is well organised. Rooms excellent, great food.and a pizza to keep you going after your first days riding. You do need to be fit enough to get there! Go for the full package. It's worth it.
Drivel K
Great value for money, awesome team looked after us so well. Totally recommend these guys you can not go wrong! Clean, new, licensed, comfortable, outstanding food, all amenities well serviced and no complaints from any of our guys.
Barry
Sustainability in Conservation
The Pureora Forest is a rare gem in New Zealand, with a special place in our conservation history.
Thanks to early environmental protesters, we are privileged to enjoy one of the last remaining remnants of native podocarp forest, home to some of the most significant populations of native birds such as kokako, kaka, whio (Blue Duck), rifleman, kakariki and North Island robin.
Native planting
Protect and enhance
The lodge is built on former plantation forestry cutover land. The native planting work we do around the lodge helps to restore the area back to its former glory.
Invasive weed control in this area is a constant battle until the native plants achieve maturity.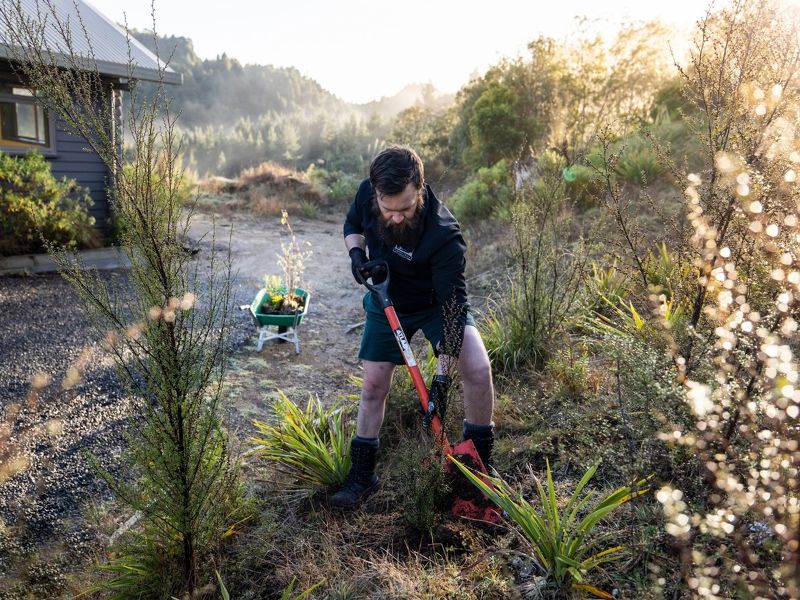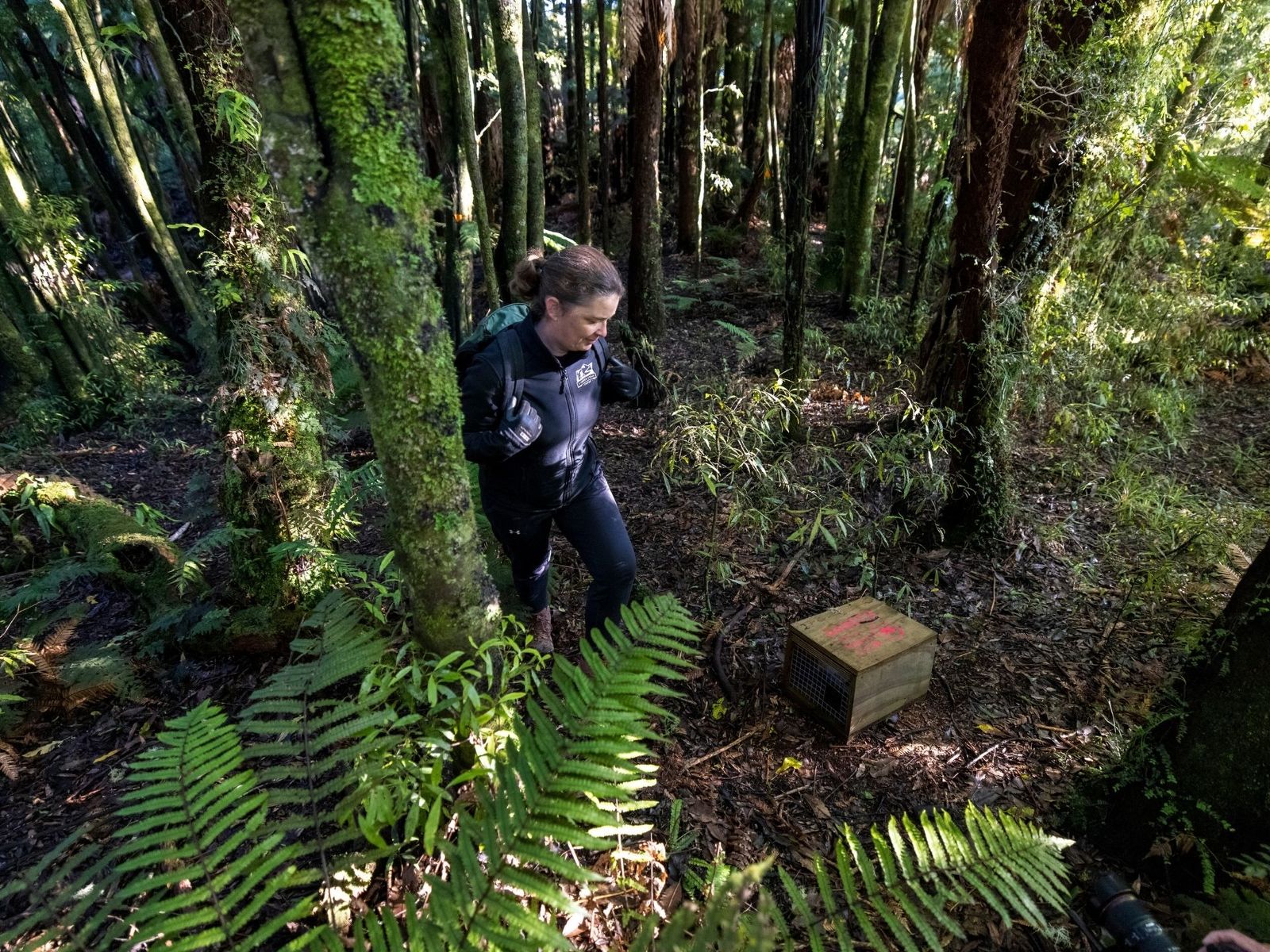 Predator control
Restoring nature's balance
We work to control introduced predators such as rats, possums and stoats to help protect our native birds and wildlife. We have established and maintain a predator trapping line close to the lodge, and work with the Department of Conservation on other conservation initiatives in the Pureora Forest.
Our trapping programme is supported by donations from guests, and we appreciate any contributions to help with this work.
Supporting the trail
A portion of our profits are donated to Friends of the Timber Trail.
This is an incorporated society, established to help enhance and support the Timber Trail and complement the work done by the Department of Conservation, the Trail Angels and the Timber Trail Champion.
Together they have raised funds for trail improvements like signage, shelters and picnic tables.
Providing lasting benefits
Supporting Our Community
A key objective of creating Ngā Haerenga, the New Zealand Cycle Trail was to generate lasting economic, social and environmental benefits to surrounding communities. This is an objective we have shared from the very beginning, a commitment to becoming a valuable part of our local community is a strong focus.
We provide employment opportunities for locals across the lodge and our shuttle and bike hire business. Wherever possible we source from local suppliers and showcase local products. We support local groups and causes with donated vouchers and prizes.
We encourage you help us supporting local businesses on your journey. Extend your stay and see what the region has to offer and meet the locals who call this beautiful part of the country home.