It started with a trail in the middle of nowhere
The Timber Trail Lodge began as an idea in 2013, when plans were being made to create the Timber Trail as part of the New Zealand Cycle Trail. Before then, the Pureora forest was only known to locals, hunters and some hardcore trampers.
Waitomo locals Guy Whitaker, Nicky Lowrie and Curly McErlich came up with the idea to build accommodation on the trail and employed Te Kuiti local Bruce Maunsell to start the initial research and planning.
From outset, the team had very strong views around environmental integrity and sustainability. The development of cycle trails like the Timber Trail aimed to bring social and economic benefits to the area, and likewise there was a strong focus on the lodge becoming part of the local community.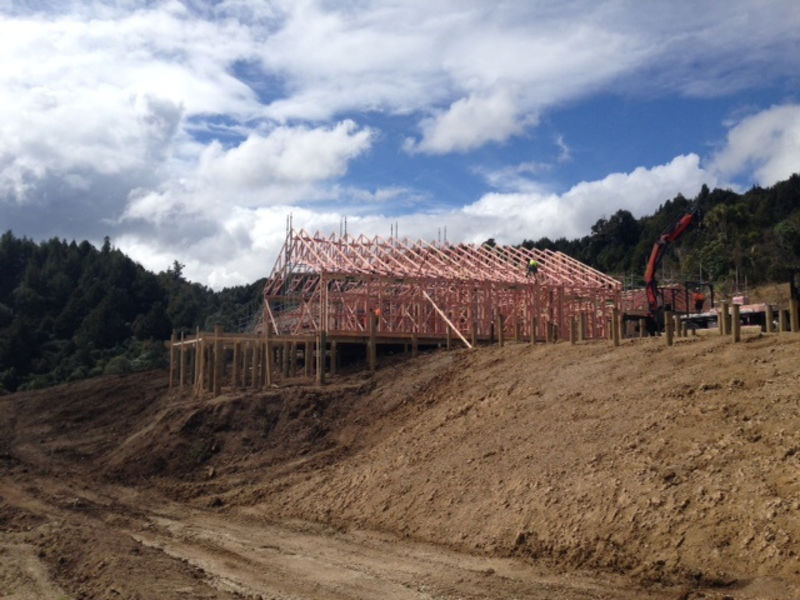 The Timber Trail
A journey through Pureora Forest Park
Journey through ancient podocarp forest on one of New Zealand's best wilderness rides.
The 84km trail follows historic logging tramways and tells the stories of the conservation success that led to this special place being protected for our native birds and wildlife to thrive.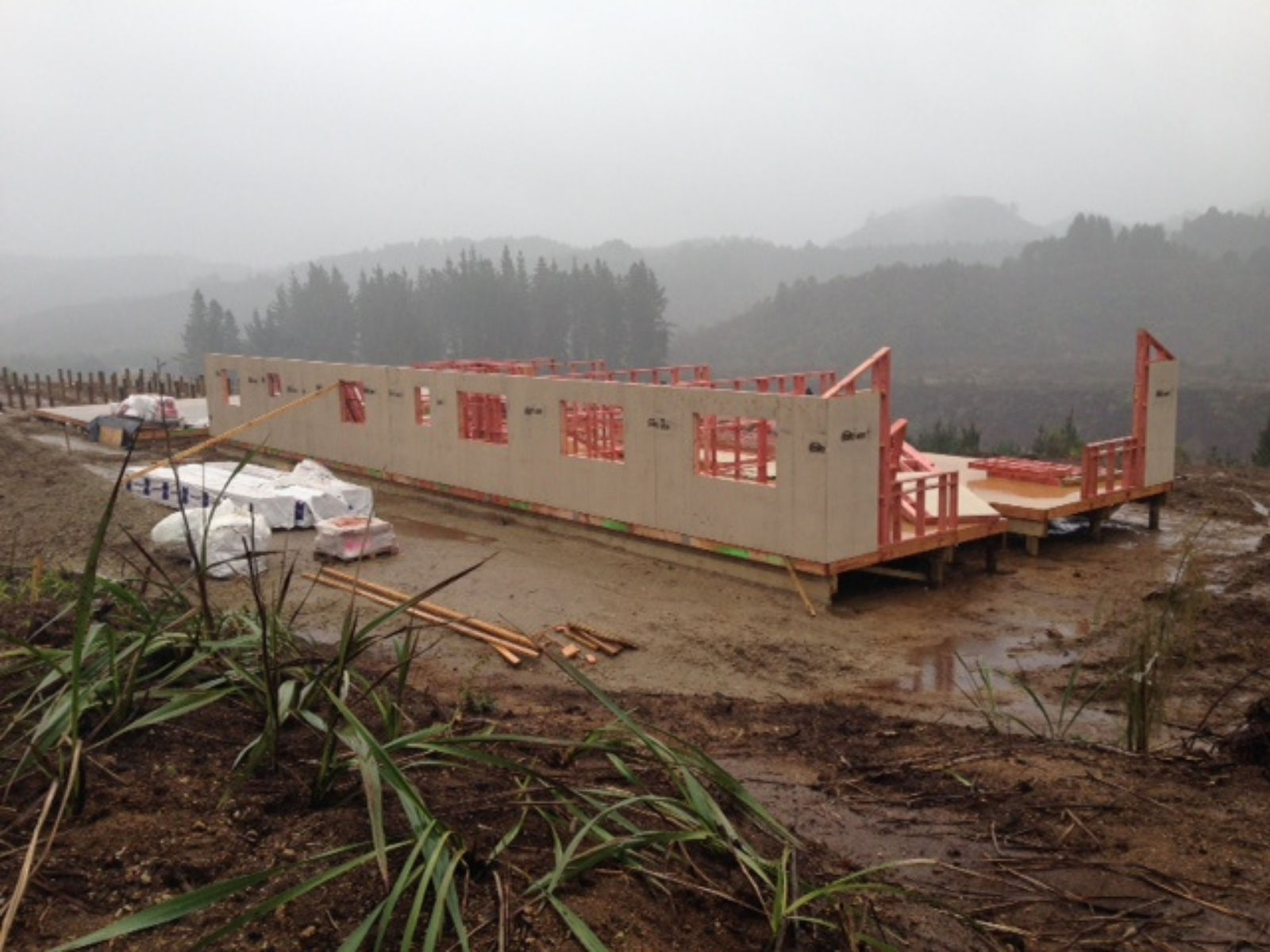 Like-minded people with a shared goal
The aim was to be the centre of the Timber Trail, considered as leaders in sustainability and contributing to the local economy and the surrounding community. A percentage of all lodge profits are invested in trail development and conservation initiatives.
The initial idea was for a backpacker style facility, but it became clear that wasn't viable. Then, plans for upmarket offering evolved. Over a couple of years, the plans developed to what the lodge is now.
The development needed investment, so the group turned to friends and other locals until total shareholders are at 27. These like-minded people shared the same vision, a love for the outdoors, and a passion for the environment. The motivation from investors was more around being involved in an interesting and environmentally focused project, than potential financial returns.
However, to achieve their goal to become leaders in environmental tourism, the shareholders needed a very businesslike approach with a board of directors, clear business plan, systems focused and financial as well as social and environmental objectives.
Sustainable by design
Designed to be sustainable first, the lodge has a minimal impact on our stunning environment. This doesn't mean going without hot showers.
Turning dreams into reality
It is an absolute privilege to operate in such a special place, with cultural, historical and environmental significance, and the lodge takes this responsibility very seriously. To operate in Pureora Forest Park, the group had to engage in iwi consultation and the lengthy process of applying to the Department of Conservation for a concession to operate on conservation land.
They then engaged a design and build company, Cambridge Homes, to produce plans and manage the build. Site preparation was challenging. The site is on cutover pine forest and very weed infested. This continues to be a challenge for the lodge, and ongoing removal of weeds and regeneration of native bush remains part of our commitment to environmental sustainability.
The lodge was built using local tradesmen, with a sustainable first design, created to have a minimal impact on the environment. After a four-year journey, the lodge opened for business in April 2017.
We take real pleasure in developing and providing something that exceeds our guests' expectations and produces a WOW reaction. It's so unexpected to have something like the lodge in such a remote location.
My family and I thoroughly enjoyed our stay at the Timber Trail Lodge. The lodge is completely off the grid while still being modern, comfortable and welcoming. The food was outstanding and the staff were friendly and helpful. I would highly recommend the lodge to those seeking nature and/or adventure getaways!
Natalie R
The whole team went out of their way to make us feel welcome. Great food and endless tea! Accommodation was comfortable. Worked seamlessly with the Timber Trail Shuttles before and after the trip. Thank you!
Lucy - Aug 2021
We were well looked after. The team at the lodge were friendly and knowledgeable. The food was AMAZING and a real highlight for our always-hungry teenage sons. Lovely accommodation. Very informative commentary via Rob and great service from the bike hire/shuttle team. Top it off with stunning scenery and loads of fascinating history. A must do for families
Nikki J - July 2021
Great weekend doing the Timber Trail, 2 nights at the Timber Trail Lodge worked perfectly. Fantastic local knowledge and stories from Rob in the shuttle, Kia Ora Rob! Accommodation is superb, clean and comfortable rooms, great food after a good days MTB riding and a beer or 2 from the bar. Locally owned and operated with great stewardship of local environment and land. Thoroughly recommended!
Rob d - May 2021
Fantastic rooms, beautiful place and very helpful and friendly staff and fantastic food, catered for dairy free with ease and care. Beautiful setting and loved the beanbag on the deck. Loved everything. Thanks team Timber Trail Lodge.
Wendy
Loved this place. Family of 6 adults had a ball. Everything is well organised. Rooms excellent, great food.and a pizza to keep you going after your first days riding. You do need to be fit enough to get there! Go for the full package. It's worth it.
Drivel K
Great value for money, awesome team looked after us so well. Totally recommend these guys you can not go wrong! Clean, new, licensed, comfortable, outstanding food, all amenities well serviced and no complaints from any of our guys.
Barry
Our people
Our lodge managers and team share the same goal, to create exceptional experiences in this stunning environment.
The Timber Trail Lodge Experience