Working at the Timber Trail Lodge
Timber Trail Lodge job opportunities
Working in paradise
The Timber Trail Lodge is known for exceptional service. Employing the right staff to join the team is an essential part of maintaining this standard of service and ensuring our guests have the best stay.
Our lodge is fully serviced, we pride ourselves in providing exceptional home style food, and we also have a fully licensed bar.
Roles available now: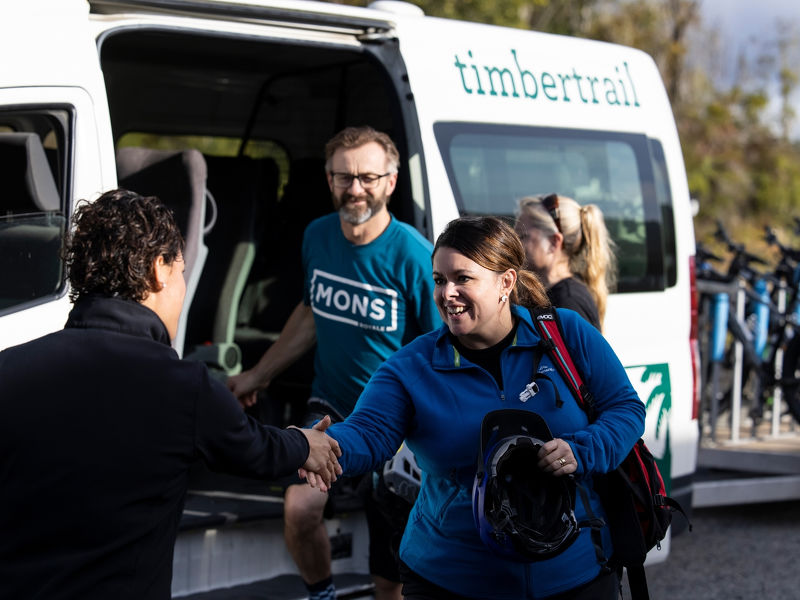 What to expect
Roles includes a range of customer service, housekeeping, maintenance, admin, cooking and kitchen work. Full paid training is provided, however applicants with experience in the above will be given priority. We do prefer people that have experience in hospitality and people that know/love to cook.
Tasks can change as needs arise on a daily basis, so a good level of initiative is required. No day is the same! Rosters are generally five on, two off and weekends are our busiest periods.
The lodge is a 7 day a week accommodation operation. Roles require working on a roster that will involve some weekend work.

The perks
You will be paid a competitive wage, with the opportunity for advancement for the right applicants. You'll enjoy excellent staff accommodation with meals, utilities, laundry and wi-fi provided. Please note there is no mobile phone coverage, however there is a fixed line phone on the premises.
You will live and work in the Pureora Forest Park and have the opportunity to explore the surrounding area or visit family and friends on your regular days off. The lodge is within 2 - 3.5 hours driving distance of Auckland, Hamilton, Rotorua & Taupo. It is one hour's drive from the Central North Island towns of Te Kuiti & Taumarunui.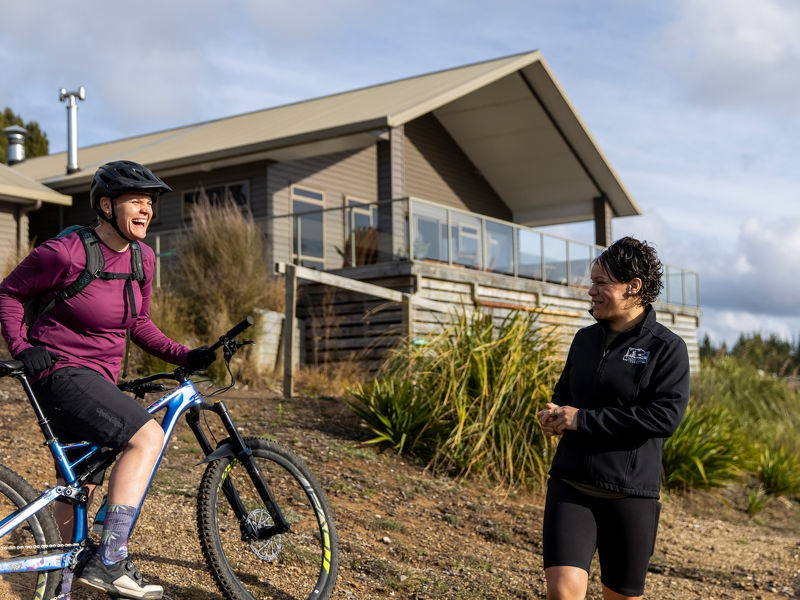 My family and I thoroughly enjoyed our stay at the Timber Trail Lodge. The lodge is completely off the grid while still being modern, comfortable and welcoming. The food was outstanding and the staff were friendly and helpful. I would highly recommend the lodge to those seeking nature and/or adventure getaways!
Natalie R
The whole team went out of their way to make us feel welcome. Great food and endless tea! Accommodation was comfortable. Worked seamlessly with the Timber Trail Shuttles before and after the trip. Thank you!
Lucy - Aug 2021
We were well looked after. The team at the lodge were friendly and knowledgeable. The food was AMAZING and a real highlight for our always-hungry teenage sons. Lovely accommodation. Very informative commentary via Rob and great service from the bike hire/shuttle team. Top it off with stunning scenery and loads of fascinating history. A must do for families
Nikki J - July 2021
Great weekend doing the Timber Trail, 2 nights at the Timber Trail Lodge worked perfectly. Fantastic local knowledge and stories from Rob in the shuttle, Kia Ora Rob! Accommodation is superb, clean and comfortable rooms, great food after a good days MTB riding and a beer or 2 from the bar. Locally owned and operated with great stewardship of local environment and land. Thoroughly recommended!
Rob d - May 2021
Fantastic rooms, beautiful place and very helpful and friendly staff and fantastic food, catered for dairy free with ease and care. Beautiful setting and loved the beanbag on the deck. Loved everything. Thanks team Timber Trail Lodge.
Wendy
Loved this place. Family of 6 adults had a ball. Everything is well organised. Rooms excellent, great food.and a pizza to keep you going after your first days riding. You do need to be fit enough to get there! Go for the full package. It's worth it.
Drivel K
Great value for money, awesome team looked after us so well. Totally recommend these guys you can not go wrong! Clean, new, licensed, comfortable, outstanding food, all amenities well serviced and no complaints from any of our guys.
Barry
About the lodge
The lodge is at the halfway point of the Timber Trail, nestled in the heart of Pureora Forest.
Surrounded by ancient podocarp forest, the lodge is an example of sustainable, environmentally sensitive tourism.
What we're looking for
We look for great all-rounders who like to work in a fun team environment ensuring our guests have a fantastic wilderness experience.
• Applicants must have a willingness to learn new skills and have great attention to detail.
• You will understand that great hospitality comes from strong team work and a dedication to excellence in even the most menial of tasks.
• You will enjoy meeting new people every day and display a fun, friendly manner.
• You must be a NZ citizen, have NZ resident or a NZ work visa valid for the duration of your employment.
• Your own vehicle is essential.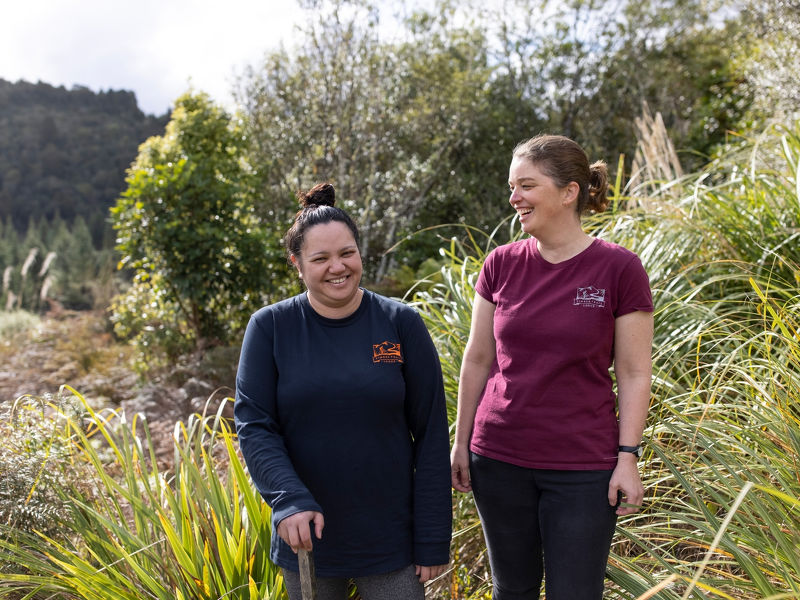 Current vacancies
If we don't have any vacancies listed, you can still complete your details in the contact form below, and we'll be in touch if a suitable role becomes available.
We are currently recruiting for Lodge Assistants. Please send your application including CV and cover letter to [email protected].
The Timber Trail Lodge Experience